IMPORTANT! Direct sales only to mainland Spain and Balearic islands. Contact us and get further details on the distributors within your area.
Our Company:
Experience and know-how
Ecopostural, manufacturers of health furniture.

Our company was set up in 1996, as a result of the savoir-faire and the spirit of enterprise of its founder, Santiago Martinez, who had become acquainted with the domain of natural health and furniture hand making.

Since then our company has been constantly innovating and marketing lots of new products resulting from the vast experience gained through the years.

These last 25 years Ecopostural has expanded in size, variety of products, client portfolio and has also enlarged our experience and quality.

Initially established in a cosy factory, we then moved to our current modern premises of 6.000 m2.

Initially offering a concise catalogue of 21 pages we enlarged our offer to hundreds of products featured both in our extensive catalogue and in our website.

Initially focused on the domestic market we have gradually broadened our horizons towards the European market and overseas. As a matter of fact, we are present at the main exhibitions in our field, both national and international.

We hope to keep on going further, growing and making progress to stay by your side for many more years.
Our Products:
Innovation and quality
As a major Spanish manufacturer we make constant efforts to improve our products.

We are ceaselessly innovating to attain our customer full satisfaction.

Our products are developed to meet the needs of the health practitioners and also combine a smooth finish and an attractive design.

The raw materials election is based on 3 main premises: highest quality, rigorous safety requirements and a minimum environmental impact.

We care the entire manufacturing process to achieve a high quality and high durability product.

All our products are tested and analysed at the I.B.V. (Biomechanics Institute belonging to the Polytechnic University of Valencia) to which we are associate member.

We stock a wide selection of raw materials thus offering very short manufacturing times regardless of the product and finishing you choose.

By purchasing an Ecopostural product you are acquiring functionality, a superb quality and high durability, a Spanish EC-compliant environmentally-friendly manufacturing supervised by technical independent organisms and a 3 year guarantee.

We are certain that we will achieve your full satisfaction.




Our Aim:
Caring for your comfort
Ecopostural aim is to offer the most suitable working tools thus contributing to your comfort within your daily activity. Our wide product choice will undoubtedly fit your requirements.

Our broad catalogue featuring more than 300 items available in different height, width and headrest types offers tailor-made solutions to suit your specific needs based on your own activity, your work method or the sort of required treatment.

Furthermore you can be sure that we will put all our expertise at the service of each and every individual customer to offer a custom-built product whenever possible.

You will thus be able to work with the maximum comfort and properly carry on the different therapies.

Your patients will also benefit from your personalised attention and the comfortable Ecopostural table.

Precisely for these reasons a great number of health practitioners trust Ecopostural.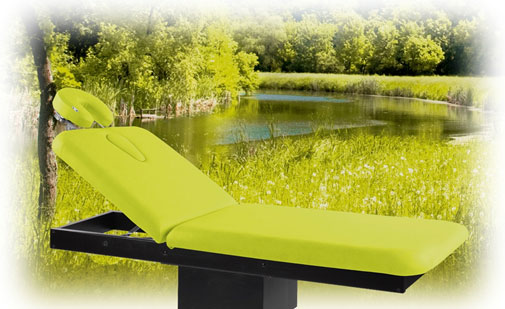 OUR COMMITMENT: Caring for the Environment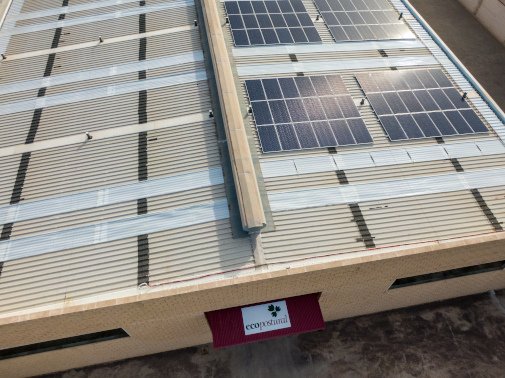 Respect for the environment and the commitment to reduce our carbon footprint is an important pillar in our organization.

In the past few years we have focused our efforts on reducing the energy consumption in our premises. The different actions carried out include the replacement of fluorescent lights on the factory production line with led high bay lights. Consequently, we achieve an environmentally-friendly activity and improve as well the quality of light of each working spot.

On the other hand, thanks to the installation of solar panels, our manufacturing activity reaches levels of photovoltaic self-consumption of 61%.

Ecopostural has the EKOenergy certificate, an ecological label ensuring that the electricity we consume comes from renewable sources and that, in addition, it has been generated respecting the environment.

Economic growth has no future without a commitment to the environment.