IMPORTANT! Direct sales only to mainland Spain and Balearic islands. Contact us and get further details on the distributors within your area.
Information / Adjustment types in the Electric tables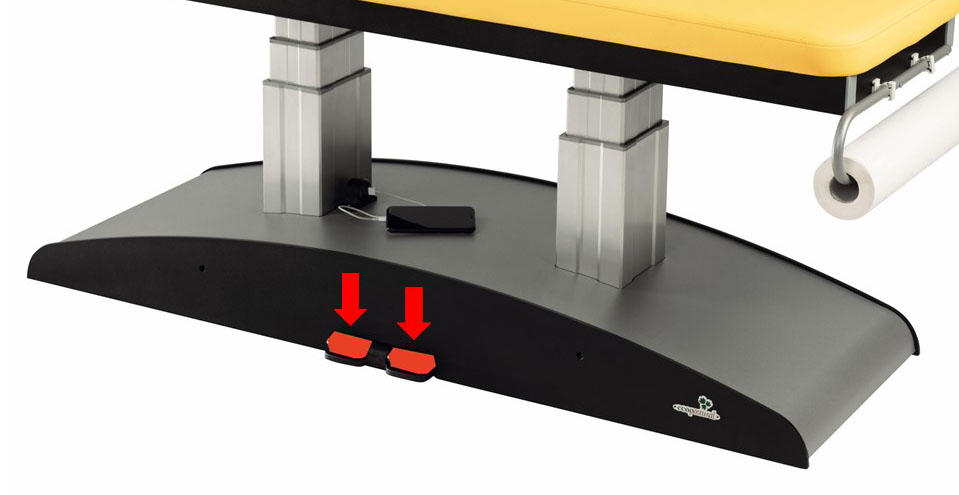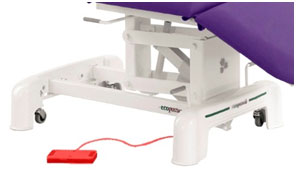 Foot pedal:
Control unit with 2 push buttons connecting to motor through an air pipe.
Press the foot control switch pedal to adjust the height, left ↓ downwards / right ↑ upwards.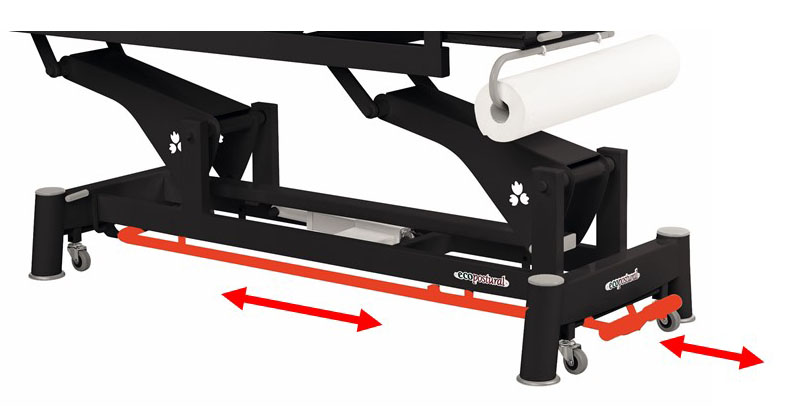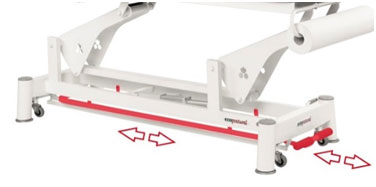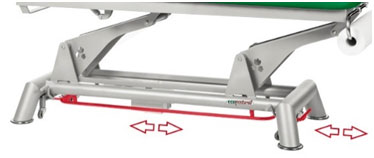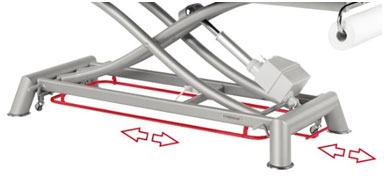 Foot Rails:
Allow instant hands free height adjustment, controlled at any position around table with no pedal.
Electrical foot rail is located around the base of the table.
The height is adjusted by smoothly pushing the foot rail sideways (right/left).
*

Attention

:

DO NOT press down

.