IMPORTANT! Direct sales only to mainland Spain and Balearic islands. Contact us and get further details on the distributors within your area.
Information / Height adjustment mechanisms (electric/hydraulic)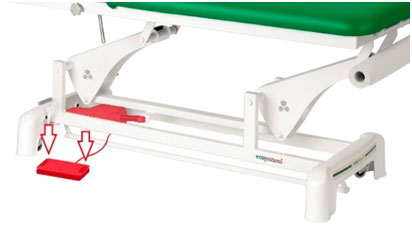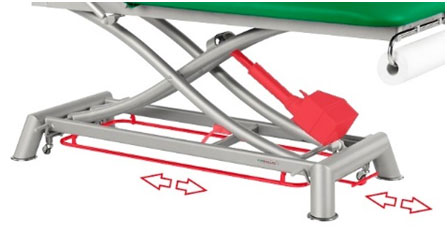 Electric:
power-supplied motor.
See "Mechanism".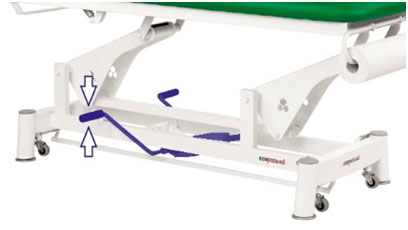 Hydraulic: Mechanical System.
Press the lever with the foot in order to lift the table. With every stroke the table will go up a few centimeters.
Raise the lever with the foot and the table will get down gently.