MANUALLY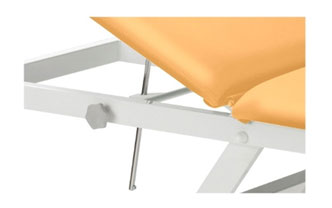 Knob / Lever
Chrome bar mechanism.
With one hand loosen the knob or lever to release the bar. With the other hand, position the section at the required tilting.
Release the knob or lever and the section will lock itself.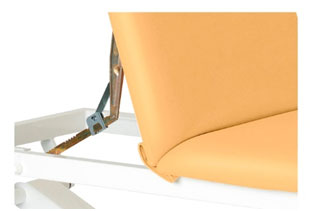 Rack
Multi-position rack mechanism.
Lift the section up to the required position and the rack will position itself automatically.
To lower the section, first raise it up to a certain extend or completely (as appropriate) in order to release the rack

The hinges on both sides must be properly fixed and positioned at the same height.
HYDRAULIC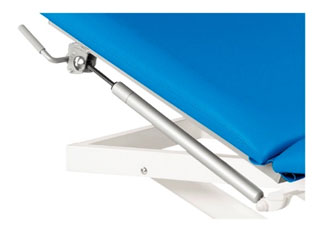 Hydraulic gas spring mechanism.
Press the lever situated below the section and the table section will go up slowly.Release the lever to lock position.
To lower the section, press the lever with one hand and with the other hand move the section
downwards to the required position.
ELECTRIC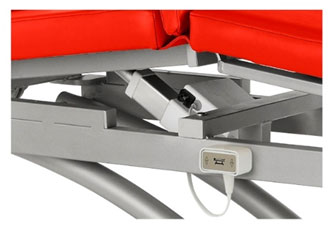 Electric motor mechanism.
Press the up/down button of the hand control switch to position at the required tilting.